CONTACT: Barbara Burns

PHONE: (716) 843-5817

FAX #: (716) 551-3051
BUFFALO, NY—U.S. Attorney Trini E. Ross announced today that Wade J. Paulisick, Jr., 25, of Jamestown, NY, who was convicted of possession with intent to distribute 100 grams or more of acetyl fentanyl, an analogue of fentanyl, was sentenced to serve 120 months in prison by U.S. District Judge Lawrence J. Vilardo.
Assistant U.S. Attorneys Charles E. Watkins and Joshua A. Violanti, who handled the case, stated that in September 2019, a search warrant was executed at Paulisick's residence on Tower Street in Jamestown. Investigators seized narcotics including quantities of acetyl fentanyl, fentanyl and methamphetamine, and a stolen handgun.
The sentencing is the result of an investigation by the Jamestown Police Department, under the direction of Chief Timothy Jackson; the New York State Police, under the direction of Major James Hall; the Drug Enforcement Administration, under the direction of Acting Special Agent-in-Charge Timothy Foley; and the Southern Tier Regional Drug Task Force, under the direction of Cattaraugus County Sheriff's Office and Sheriff Timothy Whitcomb.
# # # #
U.S. Attorney Ross appeared on MSNBC to discuss her appointment as U.S. Attorney and her priorities…
Visit the Federal government's website to help you be safe, secure and responsible online.
https://www.onguardonline.gov/
CASE INFORMATION


Making sure that victims of federal crimes are treated with compassion, fairness and respect.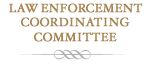 Read about our LECC Program
138 Delaware Ave. – Buffalo, NY 14202