COUNCIL BLUFFS, IA – Paul A. White, age 52, a former federal agent with the Alcohol, Tobacco, Firearms and Explosives Bureau in Omaha, Nebraska, was sentenced in the District Court of Nebraska to one year of probation and a $5,000 fine by United States District Court Chief Judge Robert F. Rossiter, Jr. White previously pleaded to a United States Attorney's Information charging a violation of Title 31, United States Code, Sections 5324(a)(3) and 5324(d), Structuring Financial Transactions to Evade Reporting Requirement. The case was prosecuted by the United States Attorney's Office for the Southern District of Iowa, based on the recusal of the District of Nebraska United States Attorney's Office.
According to court documents, from October 29, 2018, to February 26, 2019, White deposited a total of $99,900 in two banks. White structured the deposits to evade the requirement that banks report cash transactions in excess of $10,000.
United States Attorney Richard D. Westphal of the Southern District of Iowa made the announcement. The Office of Inspector General investigated the case.
The Department of Justice is remaining vigilant in detecting, investigating, and prosecuting wrongdoing related to the crisis. 
If you think you are a victim of a scam or attempted fraud involving COVID-19 please click the image above for a variety of resources.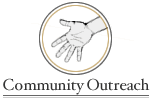 Giving Back to the Community through a variety of venues & initiatives.
Victims of crime may experience feelings of confusion, frustration, fear and anger. The United States Attorneys Office for the Southern District of Iowa Victim/Witness Unit is dedicated to making sure that victims of federal crimes and their family members are treated with compassion, fairness and respect.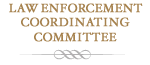 Training and seminars for Federal, State, and Local Law Enforcement Agencies.
Help us combat the proliferation of sexual exploitation crimes against children.