A man who conspired to distribute methamphetamine and possessed a firearm during his drug trafficking was sentenced January 24, 2022, in federal court in Sioux City.
Jerry Powell, 32, from Sioux City, Iowa, pled guilty on May 19, 2021, to one count of conspiracy to distribute methamphetamine, one count of possession with intent to distribute methamphetamine, one count of illegal possession of a firearm, and one count of possessing a firearm in furtherance of drug trafficking crimes. Powell had two previous drug-related convictions, one in Iowa in 2018 and one in South Dakota in 2007.
At defendant's plea and sentencing hearings, evidence showed that between 2016 and December 17, 2020, Powell and others conspired to distribute 50 grams of methamphetamine in the Sioux City area.  On December 17, 2020, law enforcement in Sioux City caught Powell attempting to flee a legal traffic stop, first by vehicle, at speeds in excess of 100 mph on city streets, then, after crashing the vehicle, on foot.  Law enforcement observed Powell throw a handgun (later determined to be a loaded .357 magnum revolver) away during his attempted flight.  Law enforcement later seized six ounces of methamphetamine from the vehicle operated by Powell.  Powell admitted he had acquired the methamphetamine from a source and possessed it with the intent to distribute some or all of it to another person or persons.  Powell also admitted he was prohibited from legally possessing a gun due to being a previously convicted felon. 
The court also found that Powell and another, working for another conspirator, were involved in the transport of at least 10 pounds of methamphetamine from a source in Arizona back to Sioux City.
Sentencing was held before United States District Court Chief Judge Leonard T. Strand.  Powell remains in custody of the United States Marshals Service until he can be transported to a federal prison.  Powell was sentenced to 254 months' imprisonment and must serve a 5 year term of supervised release following imprisonment.
This case was brought as part of Project Safe Neighborhoods (PSN).  PSN is the centerpiece of the Department of Justice's violent crime reduction efforts.  PSN is an evidence-based program proven to be effective at reducing violent crime. Through PSN, a broad spectrum of stakeholders work together to identify the most pressing violent crime problems in the community and develop comprehensive solutions to address them. As part of this strategy, PSN focuses enforcement efforts on the most violent offenders and partners with locally based prevention and reentry programs for lasting reductions in crime.
The case was prosecuted by Assistant United States Attorney Shawn S. Wehde and was investigated by the Sioux City Police Department and the Tri-State Drug Task Force based in Sioux City, Iowa, that consists of law enforcement personnel from the Drug Enforcement Administration; Sioux City, Iowa, Police Department; Homeland Security Investigations; Woodbury County Sheriff's Office; South Sioux City, Nebraska, Police Department; Nebraska State Patrol; Iowa National Guard; Iowa Division of Narcotics Enforcement; United States Marshals Service; South Dakota Division of Criminal Investigation; and Woodbury County Attorney's Office. 
Court file information at https://ecf.iand.uscourts.gov/cgi-bin/login.pl. 
The case file number is 21-4005.  Follow us on Twitter @USAO_NDIA.

Making sure that victims of federal crimes are treated with compassion, fairness and respect.

 
Giving Back to the Community through a variety of venues & initiatives.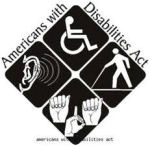 Filing Civil Rights Complaint.