WAYCROSS, GA: A series of sentencings and the guilty plea of a key defendant brings to 36 the number of defendants admitting guilt in Operation Sandy Bottom, the investigation and prosecution of violent criminal street gang members distributing methamphetamine and other drugs in the Coffee County, Ga., area.
Of the 48 defendants indicted in the operation in U.S.A. v. McMillan et al. in January 2021, just nine await trial and are presumed innocent unless and until proven guilty; 14 have been sentenced to federal prison terms of up to 286 months, while 22 others have pled guilty to felony charges and await sentencing. Charges against one defendant were dismissed.
"The continued delivery of justice in Operation Sandy Bottom demonstrates the commitment our office brings to the identification and disruption of criminal street gangs who sell misery and sow fear in our communities," said David H. Estes, U.S. Attorney for the Southern District of Georgia. "Our many local, state, and federal law enforcement partners exhibited exceptional performance in bringing this drug trafficking operation to a halt."  
Operation Sandy Bottom was an Organized Crime Drug Enforcement Task Force investigation centered in the Sand Ridge neighborhood on the east side of Douglas, Ga., in an area known as "the bottoms." The 57-count indictment alleges that the conspiracy, controlled by a subset of the Gangster Disciples street gang, used guns, violence and fear to control methamphetamine trafficking operations throughout the community and to enable contraband distribution inside Georgia prisons.
Multiple defendants have been sentenced or admitted guilt in U.S. District Court this week, including:
"The sentencing of these individuals proves that the FBI and our partners will spare no resource when it comes to ending an epidemic in our society that fuels violent crime and kills our citizens," said Phil Wislar, Acting Special Agent in Charge of FBI Atlanta. "We want to thank our partners in the Georgia Safe Streets Violent Gang Task Force who relentlessly work along our side to dismantle these organized, violent criminal enterprises."
The investigation began in 2018 when the Coffee County Drug Unit enlisted the assistance of the FBI and the Coastal Georgia Violent Gang Task Force to investigate community complaints about rising violence and drug activity in the Sand Ridge neighborhood of Douglas. As outlined in court documents and testimony, the conspiracy controlled multiple "trap houses" to store and distribute illegal drugs, primarily methamphetamine, coordinated by gang leaders who distributed drugs throughout Coffee, Bacon, Emanuel, Jeff Davis, Pierce and Wheeler counties, along with other parts of Georgia.
Investigators infiltrated the operation, intercepting multiple kilograms of drugs and nearly two dozen illegally possessed firearms, along with seven vehicles and more than $12,000 in cash identified as drug-trafficking proceeds.  
The operation also identified and charged three Georgia state correctional officers who worked with gang members to smuggle contraband cell phones and illegal drugs to inmates affiliated with the conspiracy. Idalis Qua Dazia Harrell, 25, of Douglas, a former guard at Coffee County Correctional Facility; Jessica Azaelae Burnett, a/k/a "The Madam," 42, of Douglas, a former senior guard at Coffee County Correctional Facility; and Ebony Desiree Smiley, a/k/a "Baby Girl, 25, of Vidalia, Ga., a former guard at Wheeler State Prison, each await sentencing after pleading guilty to Conspiracy to Possess with Intent to Distribute and to Distribute Methamphetamine and Marijuana.
The case is part of an Organized Crime Drug Enforcement Task Forces (OCDETF) operation. OCDETF identifies, disrupts, and dismantles the highest-level criminal organizations that threaten the United States using a prosecutor-led, intelligence-driven, multi-agency approach. It was investigated by the FBI and the FBI Coastal Georgia Safe Streets Violent Gang Task Force; the Bureau of Alcohol, Tobacco, Firearms and Explosives; the U.S. Marshals Service; the Coffee County Sheriff's Office and the Coffee County Drug Unit; the Georgia Department of Corrections; the Jeff Davis County Sheriff's Office; the Pierce County Sheriff's Office; the Bacon County Sheriff's Office; the Emanuel County Sheriff's Office; the Lanier County Sheriff's Office; the Blackshear Police Department; the Nicholls Police Department; the Douglas Police Department; the Alma Police Department; the Glynn County Police Department; the Brunswick Police Department; the Swainsboro Police Department; and the Coffee County Department of Family and Children Services.
The cases are being prosecuted for the United States by Assistant U.S. Attorneys Joseph McCool and E. Greg Gilluly, with asset forfeitures coordinated by Xavier A. Cunningham, Section Chief of the Asset Forfeiture Recovery Unit of the U.S. Attorney's Office.
If you have knowledge of fraud, waste, abuse, or allegations of mismanagement involving disaster relief operations, contact the National Center for Disaster Fraud toll free at: (866) 720-5721 or e-mail at: disaster@leo.gov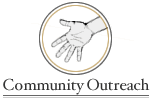 Giving Back to the Community through a variety of venues and initiatives.

 
Making sure that victims of federal crimes are treated with compassion, fairness and respect.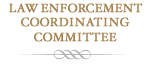 Training and seminars for Federal, State, and Local Law Enforcement Agencies.