Damian Williams, the United States Attorney for the Southern District of New York, announced today that PAUL THOMPSON was sentenced to 110 months in prison for his participation in a 2018 non-fatal shooting and 2020 possession of a loaded firearm.  THOMPSON pled guilty on March 31, 2021, before U.S. District Judge Lewis J. Liman, who imposed today's sentence. 
According to public filings and statements made in court:
On or about September 27, 2018, approximately two weeks after THOMPSON had been placed on federal supervised release following a 180-month prison sentence for narcotics and firearms offenses, THOMPSON got into a physical altercation with another individual ("Victim-1") in the Bronx, New York.  During the altercation, THOMPSON shot Victim-1 and fled the scene.  THOMPSON then became a fugitive for approximately two years. 
On or about June 13, 2020, following a suspected drug deal with another individual ("Victim-2") in the Bronx, THOMPSON threatened Victim-2 with a loaded firearm and also bit Victim-2's face.  THOMPSON then attempted to discard the firearm and was apprehended by law enforcement.  While THOMPSON was being arrested, he told others on the scene to make sure Victim-2 and Victim-2's family "get it," because Victim-2 "snitched on me." 
THOMPSON pled guilty to one count of being a felon in possession of ammunition in connection with the 2018 shooting and one count of being a felon in possession of a firearm in connection with the 2020 assault.  In connection with his guilty plea, THOMPSON further stipulated to his involvement in the 2018 shooting.    
*                *                *
THOMPSON, 39, of the Bronx, New York, was sentenced to 110 months in prison for the 2018 shooting and the 2020 assault, to be followed by a consecutive sentence of 26 months in prison for his violation of the terms of supervised release in connection with the same conduct.  In addition to the prison term, THOMPSON was sentenced to three years of supervised release.
Mr. Williams praised the outstanding investigative work of the NYPD. 
This case is being handled by the Office's General Crimes Unit.  Assistant United States Attorney David Robles is in charge of the prosecution.
Click here for information on the investigation into the Mount Vernon Police Department
This Office was one of the districts affected by the SolarWinds intrusion.
Please click here for further information.
Public Service Announcement on Sexual Assault in Public Housing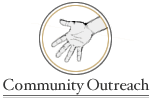 Giving back to the community through a variety of venues & initiatives.

 

Making sure that victims of federal crimes are treated with compassion, fairness and respect.

 
One St. Andrews Plaza – New York, NY 10007