SEASIDE PARK, NJ – It was a rough and windy day Wednesday on the Barnegat Bay. With a strong south wind, the Barnegat Bay was churning, enough to overturn a male kayaker just west of the Seaside Park Marina.
Once in the water, currents and waves in the bay prevented the boater from reaching shore.
Councilman Daniel Rodrick was taking his family and friends out for a boat ride to go crabbing and clamming in the bay when he noticed the distressed boater struggling to make his way back to shore.
Initially, the kayaker was pulled closer to shore by a boater named Captain Perry, who brought the distressed boater about two hundred yards from shore, but was concerned about bottoming out his deep-bottomed boat, but the water was still too deep for the kayaker to get his feet on the ground against the strong waves and current.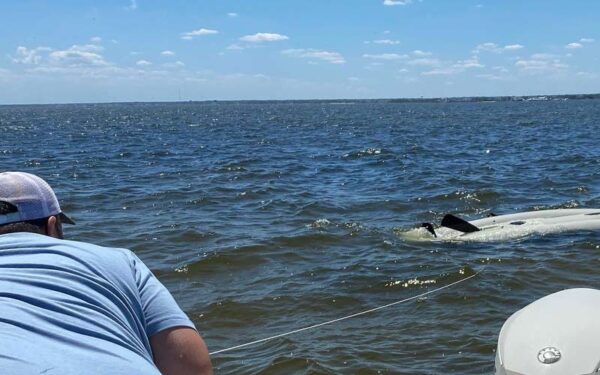 It was at that point, that Rodrick saw the man struggling that he pulled alongside, threw a rope, and helped the boater and his kayak back into shallow water where he was able to pull himself to safety and return to shore.
When asked about the incident, Rodrick said it wasn't anything anyone else wouldn't do for him.
"I just did what any boater would do and I know if I needed help, other boaters would be there for me too, it was really nothing," Rodrick said, asking Shore News Network not to even cover the rescue.
Once ashore, the man did not require any further assistance and thanked the councilman for his effort.