WEST DEPTFORD, NJ – The Mercer County Prosecutor's office arrested Todd Merinuk, 27, of West Deptford after he sent indecent photos of himself over the internet to a person he believed to be a 14-year-old girl.
It wasn't. Instead, Merinuk sent those photos and lewd conversations to an undercover cop posing as a teenage girl. The ruse lasted long enough for Merinuk to hire a rideshare driver to pick up the young girl to meet him on March 16.
When the rideshare vehicle arrived at his Gloucester County home, he was not met by a young girl, but by police officers from multiple agencies who were there to arrest him.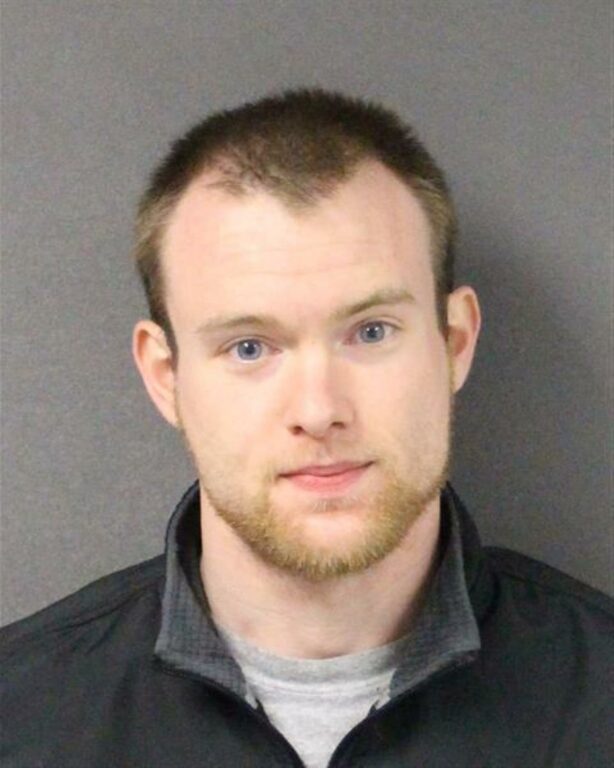 Mercer County Prosecutor Angelo J. Onofri is petitioning the court to deny Marinuk's pre-trial release.
"Approximately three weeks ago, detectives with the prosecutor's Internet Crimes Against Children (ICAC) Unit investigating individuals trying to exploit children online connected with a subject via an anonymous social media platform," Onofri said in a statement. "The individual, later identified as Merunik, began chatting with a detective who was working in an undercover capacity, posing as a 14-year-old female.  The chat included multiple sexually explicit messages, a photo sent by Merinuk of an adult male penis, and statements by Merinuk that he wanted to meet in person to engage in various sexual acts."
Last week, Merinuk sent a ride-share vehicle to an address in Mercer County to pick up the "14-year-old female" with whom he believed he was conversing in order to transport her to his location in Gloucester County.  Believing the victim had arrived to his location via ride share, Merinuk appeared and was taken into custody without incident by members of the Mercer County Prosecutor's Office, the Gloucester County Prosecutor's Office and U.S. Homeland Security Investigations.