CHEYENNE, WYOMING – Acting United States Attorney Bob Murray announced today that KEITH RICHARD GARCIA, age 35 of Cheyenne, Wyoming, and ROGER ENRIQUE SANDRES ORELLANA, age 32 of Tegucigalpa, Honduras were convicted and sentenced by Federal District Court Judge Nancy Freudenthal related to their involvement in a conspiracy to distribute heroin. Garcia was sentenced to 70 months on the heroin charges and to a consecutive 60-month sentence for possessing a firearm in furtherance of a drug trafficking crime. Sandres Orellana was sentenced to 36 months of imprisonment, and was convicted of illegally entering the United States, for which he received a sentence of time served of approximately 9 months.
A Drug Enforcement Administration (DEA) investigation revealed that Garcia was distributing heroin that he had obtained from a Honduran source of supply in Denver.  Subsequent investigation led to law enforcement identifying Sandres-Orellana as the heroin distributor and drug runner. Sandres Orellana initially gave officers a fake ID but when questioned later, admitted to lying about his identity, to being in the country illegally and to being a drug runner for an unknown male he met online.
Law enforcement recovered approximately 59 grams of heroin, items related to the distribution of controlled substances, and a firearm.
"This case combines two of the top priorities of the Department of Justice: illegal drug trafficking and criminal immigration enforcement. We work with our local and federal law enforcement partners to aggressively investigate and prosecute all suppliers that distribute illegal drugs in Wyoming," said Acting United State Attorney Bob Murray. "At the same time, we work to identify, prosecute, and remove persons who violate our sovereign immigration laws. These offenders posed a significant danger to public safety in Laramie County, Wyoming with their distribution of heroin and I am pleased to see justice was served."
"This investigation is a great example of law enforcement efforts in Wyoming to protect our communities from drug trafficking organizations which are polluting our neighborhoods with dangerous narcotics," said DEA Denver Field Division Special Agent in Charge Deanne Reuter. "The fact that this organization was also using firearms in furtherance of their crimes is a reminder to all of us just how dangerous these groups are. I am very proud of another great example of the hard work and dedication of our agents and law enforcement partners in Wyoming."
This crime was investigated by the DEA and Cheyenne Police Department. The drug-related charges were prosecuted by Assistant United States Attorney Stephanie I. Sprecher and the illegal immigration charges were prosecuted by Jonathan C. Coppom.
United States v. Robert William Mitchell et al.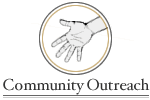 Giving Back to the Community through a variety of venues & initiatives.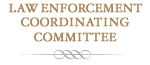 Training and seminars for Federal, State, and Local Law Enforcement Agencies.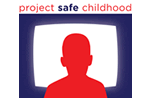 Help us combat the proliferation of sexual exploitation crimes against children.
National Sexual Assault Awareness Hotline

If you or anyone you know has been a victim of sexual assault, please contact the National Sexual Assault Hotline at:
1.800.656.HOPE