CONTACT: Barbara Burns

PHONE: (716) 843-5817

FAX #: (716) 551-3051
ROCHESTER, N.Y.- U.S. Attorney James P. Kennedy, Jr. announced today that Derline Cunningham, 60, of Greece, NY, was arrested and charged by criminal complaint with bank fraud and conspiracy to commit bank fraud. The charges carry a maximum penalty of 30 years in prison and a $1,000,000 fine.
Assistant U.S. Attorney John J. Field, who is handling the case, stated that from July 2014 to March 2017, the defendant was employed as a bank branch manager, initially at Bank of America and later at Citizens Bank. One of Cunningham's largest clients was Lucian Development, including Perry Santillo, Christopher Parris, and various entities they controlled, through which they are alleged to have operated a massive, decade-long Ponzi scheme. At the behest of Lucian Development, the defendant repeatedly lied to another bank, which extended millions of dollars of revolving credit to Santillo and Parris, regarding the extent of their assets. Santillo and Parris used the credit to finance the operations of their Ponzi scheme, and but for their access to such credit, the scheme would have collapsed years earlier. The victim bank ultimately lost approximately $335,968 to Santillo and Parris.
Cunningham made an initial appearance today before U.S. Magistrate Judge Mark W. Pedersen was released.
The criminal complaint is the result of an investigation by United States Postal Inspection Service, under the direction of Acting Inspector-in-Charge Joshua W. McCallister of the Boston Division; the Federal Bureau of Investigation, Buffalo Division, under the direction of Special Agent-in-Charge Stephen Belongia, and FBI Scranton Division; the Internal Revenue Service, Criminal Investigation Division, under the direction of Thomas Fattorusso, Acting Special Agent-in-Charge; the U.S. Department of Labor, Office of Inspector General, Office of Investigations – Labor Racketeering and Fraud, under the direction of Nikitas Splagounias, Acting Special Agent-in-Charge, New York Region; the New York State Department of Financial Services, under the direction of Superintendent Linda A. Lacewell; the Federal Deposit Insurance Corporation, Office of Inspector General, under the direction of Shimon Richmond, Special Agent-in-Charge Mid-Atlantic Region, and Patricia Tarasca, Special Agent-in-Charge New York Region; and the Securities and Exchange Commission.
The fact that a defendant has been charged with a crime is merely an accusation and the defendant is presumed innocent until and unless proven guilty.  
# # # #
A message from US Attorney James P. Kennedy for Law Enforcement Appreciation Day
Visit the Federal government's website to help you be safe, secure and responsible online.
https://www.onguardonline.gov/
CASE INFORMATION


Making sure that victims of federal crimes are treated with compassion, fairness and respect.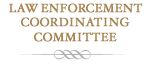 Read about our LECC Program
138 Delaware Ave. – Buffalo, NY 14202