ST. LOUIS – Landon Whitfield, 26, of St. Louis, Missouri, appeared before United States District Court Judge Ronnie L. White on today's date and was sentenced to 84 months in federal prison. Whitfield previously pleaded guilty to one count of possession with intent to distribute fentanyl and one count of possession of a firearm in furtherance of a drug trafficking crime.
On November 6, 2019, members of the St. Louis Metropolitan Police Department observed Whitfield driving a vehicle with heavily tinted windows. Knowing that this vehicle had previously fled from the officers on several occasions, the officers attempted to conduct a traffic stop on the vehicle. Whitfield fled from the officers and committed numerous traffic violations in the process. In an effort to disable the vehicle, the officers successfully deployed spike strips, deflating two of its tires. Undeterred and causing a substantial risk of death or serious bodily injury, Whitfield continued to flee in the vehicle and almost struck a police car in the process. Whitfield eventually abandoned his vehicle and fled from officers on foot while armed with an AR-15-type firearm.
Several officers confronted Whitfield in an alley. Whitfield raised his firearm. An officer, fearing for his safety, fired one shot in response. Whitfield then dropped his firearm and a green bag he had over his shoulder. Whitfield tried to continue his escape by climbing a nearby fence but was taken into custody.
The firearm Whitfield possessed was a Matrix Aerospace M556-SC semi-automatic pistol. It was loaded with 22 rounds of ammunition in an extended magazine. Inside Whitfield's green bag were 345 capsules of fentanyl weighing approximately 37 grams.
This case was investigated by the St. Louis Metropolitan Police Department.
*****

Making sure that victims of federal crimes are treated with compassion, fairness and respect.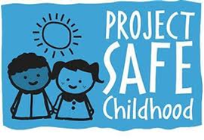 Help us combat the proliferation of sexual exploitation crimes against children.

 

Our nation-wide commitment to reducing gun crime in America.

 
Law Enforcement Officer Safety Program

 
CIVIL RIGHTS

Information

and

Filing a Complaint