Assistant U. S. Attorney Oleksandra Johnson (619) 546-9769    
NEWS RELEASE SUMMARY – November 23, 2021
SAN DIEGO –A former office manager for a healthcare provider pleaded guilty in federal court today to one count of wire fraud.  As part of her plea agreement, Ana Phimmasone, 37, of Chula Vista, admitted that from April 2016 until April 2018, she stole $352,594.47 from a local company that provides in-home care services for mostly elderly individuals, as well as from several of its clients.
According to court documents, Phimmasone held a trusted position that allowed her access to client accounts.  Between April 2016 and August 2016, Phimmasone embezzled $25,958.60 by stealing checks that were issued by, or belonged to, her employer, and deposited them into her own bank account.  Then, between December 2016 and April 2018, Phimmasone exploited her access to clients' credit card information by billing them using PayPal, Venmo, Square and Apple Pay and diverting the money to her own accounts instead of using the funds to pay her employer for the in-home care services.  To make the fraudulent charges appear legitimate, Phimmasone falsely told the victims that the healthcare provider changed its existing payment processing company to PayPal.  After receiving the funds, Phimmasone spent the money or diverted the payments into her personal bank accounts.
To further disguise the illegal transfers and avoid detection, Phimmasone created a fraudulent PayPal account using the name and personal information of C.P., an 87-year-old individual. Phimmasone then used the fraudulent PayPal account to bill the other victims' credit cards, causing victims to believe they were being charged for legitimate medical care.  To conceal the fact that some clients' payments were diverted to her own accounts, Phimmasone also created false invoices for victims J.B. and E.B., that fraudulently inflated the amount due which was payable based on medical care services provided to the victims. 
"This defendant exploited the trust that patients place in their care providers," said Acting U.S. Attorney Randy Grossman. "This successful prosecution demonstrates that our office continues to prosecute anyone who targets vulnerable members of the community."  Grossman commended the prosecution team and the United States Postal Inspection Service for their efforts to bring this offender to justice.      
Inspector in Charge of the Los Angeles Division Carroll N. Harris stated, "The United States Postal Inspection Service remains unwavering in its strong stance to protect the elderly and other vulnerable populations against criminal acts.  Postal Inspectors will aggressively investigate and prosecute these cases to the fullest extent of the law."   
As part of her guilty plea, Phimmasone agreed to pay $352,586.22 in restitution to her former employer and a number of individual victims.  Phimmasone is set to appear for sentencing on March 7, 2022.
DEFENDANTS                                             Case Number 21cr3262-H                                
Ana Phimmasone                                            Age: 37                                   Chula Vista, CA
SUMMARY OF CHARGES
Wire Fraud, 18 U.S.C. § 1343
Maximum penalty:
Twenty years' imprisonment and a maximum fine of $250,000 or twice the gross gain or gross loss resulting from the offense, whichever is greater
AGENCY
United States Postal Inspection Service
Learn about victim notification and rights, witness information, and helpful resources.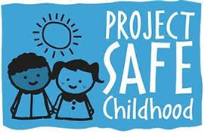 Help us combat the proliferation of sexual exploitation crimes against children.