Montgomery, Alabama – On Wednesday, February 2, 2022, Richard Herbert Smith, 45, from Wetumpka, Alabama, was sentenced to 145 months in federal prison, announced United States Attorney Sandra J. Stewart. The judge also ordered that Smith serve three years of supervised release following his prison sentence and pay a fine of $35,000.00. There is no parole in the federal system.
            According to court records and evidence presented at his trial in June 2021, law enforcement learned that Smith was selling cocaine to a co-conspirator, Ronnie White, 51, from Montgomery. In December of 2017, officers conducted a traffic stop on a vehicle being driven by Smith and found five ounces of cocaine and a firearm. The jury also heard testimony that White regularly purchased cocaine from Smith and that White was expecting to buy between five and nine ounces on the day of the traffic stop. Other testimony was provided indicating that Smith often carried a firearm during these transactions and that he would occasionally conduct the illegal drug sales while wearing his Air Force Reserve uniform.           
           Ronnie White, who is a convicted felon, previously pleaded guilty to distribution of cocaine and being a felon in possession of a firearm. He was sentenced to 37 months in prison in July of this year.
           This case was investigated by the Drug Enforcement Administration (DEA) and the Montgomery Police Department, with assistance from the Prattville Police Department, the Alabama Law Enforcement Agency (ALEA), and the Alabama National Guard Counterdrug program. Assistant United States Attorneys Russell T. Duraski and Mark E. Andreu prosecuted the case.

Making sure that victims of federal crimes are treated with compassion, fairness and respect.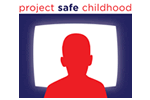 Help us combat the proliferation of sexual exploitation crimes against children.

 
Our nation-wide commitment to reducing gun crime in America.