ANNAPOLIS, MD—Governor Larry Hogan today participated in a ribbon cutting for the third and final expansion of the Roland E. Powell Ocean City Convention Center. The $38 million expansion—a partnership between the State of Maryland and the Town of Ocean City—includes a new 30,000-square foot exhibition hall, and a 15,000-square foot bayside gallery.
"The entire mission of our state government continues to be keeping Maryland open for business, and this ribbon cutting is another shining example that we are doing exactly what we said we would do," said Governor Hogan. "The completion of this transformative project is another sign of our continued health and economic recovery and of our commitment to coming back stronger and better than ever before."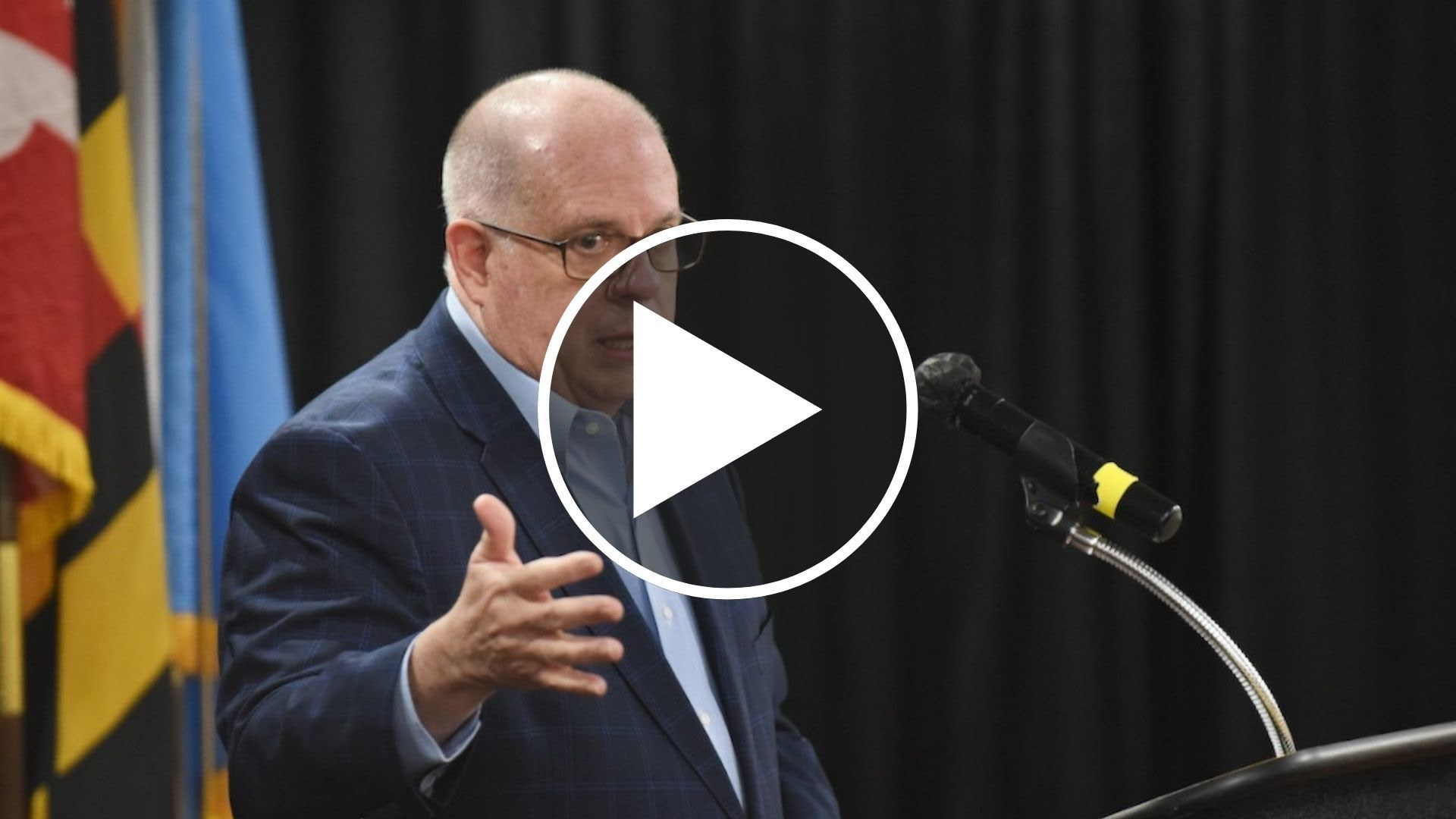 The governor was joined for today's announcement by Ocean City Mayor Marty Meehan and Maryland Stadium Authority Chairman Tom Kelso.
Governor Hogan announced the final expansion in 2018 after authorizing the Maryland Stadium Authority (MSA) to move forward with funding. MSA, which provided $22.5 million in bonds for the expansion, also managed the design and construction of the project—which is expected to generate up to 30 new events annually and support more than 500 local jobs.
Ground was broken on the project in April 2020, and construction was completed in January. The first event to utilize the expansion is the Seaside Boat Show, which the governor also visited today.
Today's ribbon cutting comes a day after the governor's announcement in Salisbury of a new $50 million Rural Maryland Economic Development Fund, to help stimulate further investment and job creation in the state's rural counties.