JACKSON TOWNSHIP, NJ – Over the past few years, Jackson Township has lost its two 7-Eleven stores, but this week, it gained a new state-of-the-art prototype store just outside of Six Flags Great Adventure.
The 5,500-square-foot store is being hailed by the company as a 'concept store' where they are taking ideas from other locations and incorporating them into a one-of-a-kind location right here in Jackson Township.
On a hot day a few days after opening, the store was empty. After all, Ocean County is Wawa country and this is the first real attempt by 7-Eleven to recapture some of its past glory where it reigned supreme during the 1980s and 1990s before the mega-Wawa explosion hit.
Touted for its huge selection of drinks and Slurpee machines, most were out of order last week during our visit. You can see from the photo below, the red box at the bottom was displayed on all out-of-order options.
At the time, we were the only customers in the store and a single-vehicle was being fueled up outside at the pumps while the Wawa across the street was packed and bustling. It may take a little work and some creative marketing for 7-Eleven to shift loyal customers away from the nearby Wawa and get used to the concept of buying gas here, even at a discount.
Then again, it took Wawa quite some time to win the market share when they started launching their superstores in Ocean County, pulling customers away from their traditional Exxon, Hess and BP fillups way back when.
7-Eleven opened another store on Route 37 several years ago after replacing the beloved Stewart's hot dog franchise. That location never gained steam and went out of business shortly after opening.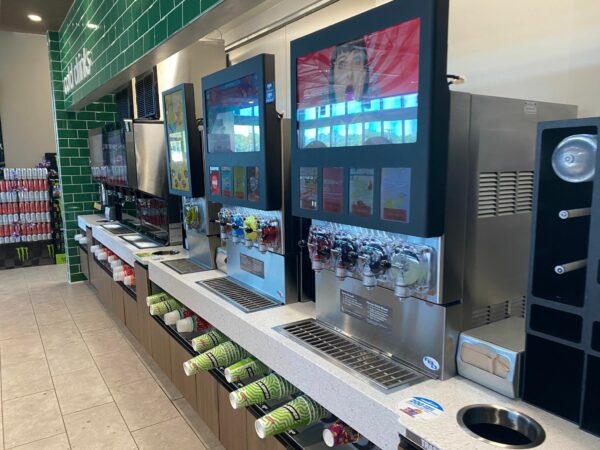 The store featured a large selection of snacks and drink options.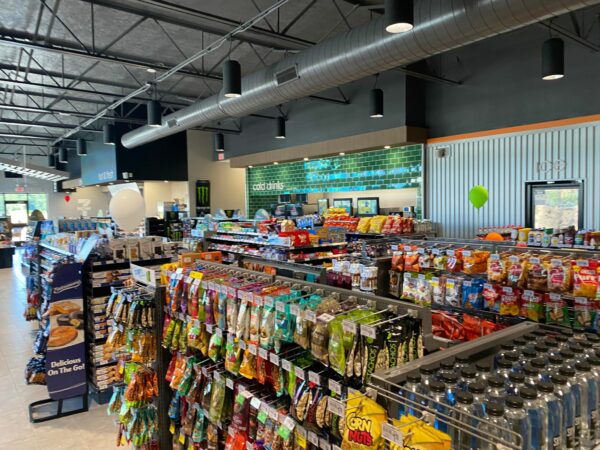 Signature 7-Eleven taquitos and hot dogs were rolling away.
Fresh baked goods and energy drinks lined the register area of the store.